Another scorching day, so Ian & Meow headed off to Retford Gamston Airport for lunch at The Apron. A lot of haze, so visibility was limited, but otherwise a nice flying day.
Outbound route
We headed west through the Waddington/Scampton MATZes, overhead Lincoln and Tuxford before joining downwind for runway 21.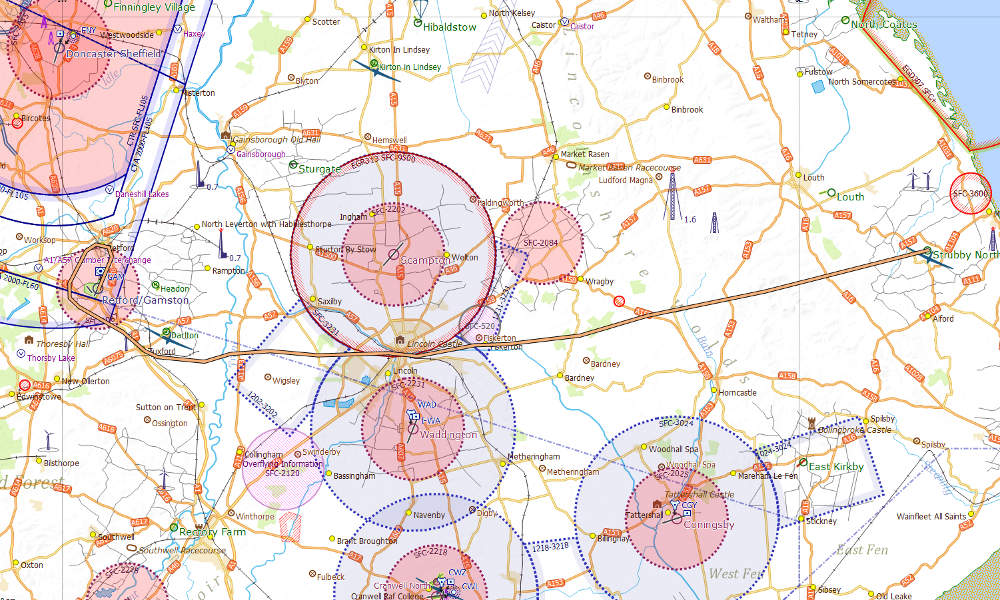 Lincoln cathedral & castle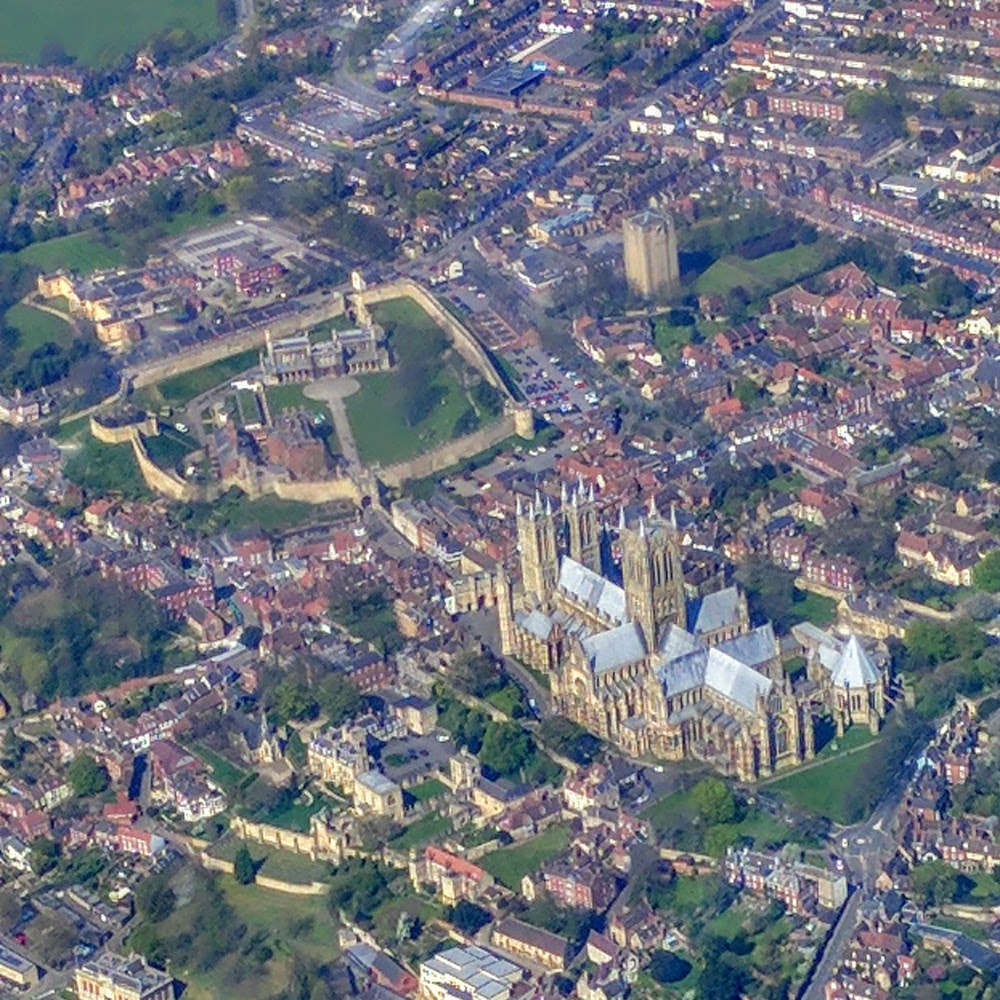 Return route
We returned via Newark-on-Trent and through the Waddington/Cranwell MATZes.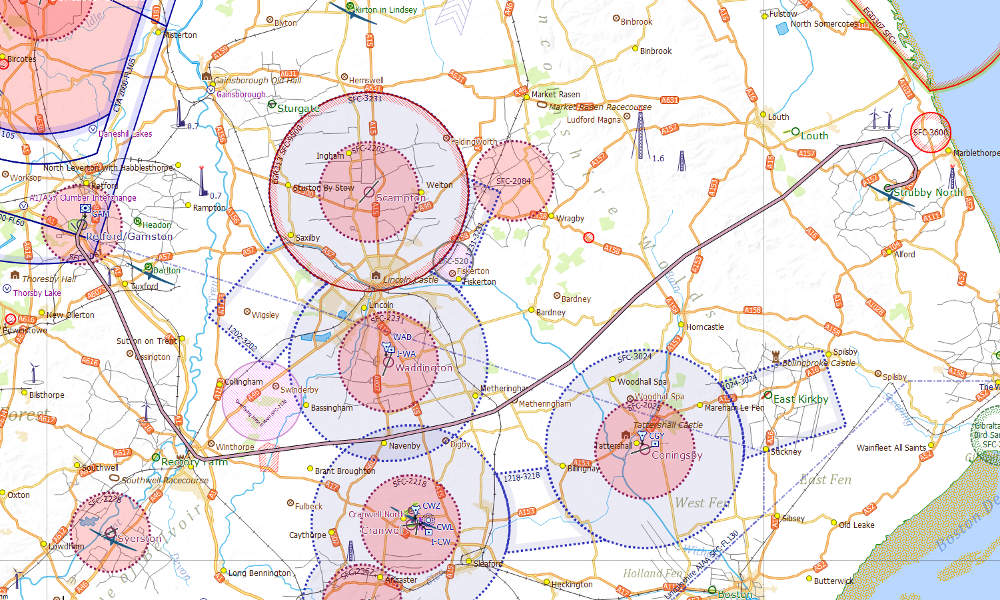 Strubby runway 26
We'd enjoyed a strong tailwind all the way home, but this became a crosswind for landing. The photo shows how crabbed we were into the 14 knot wind.