Outbound flight log
A planned long straight run to the south-east was interrupted by an anvil cloud (cumulonimbus incus) to the south of Coningsby, which we had to route around. Cloud remained around 3,000 feet for the remainder of the journey.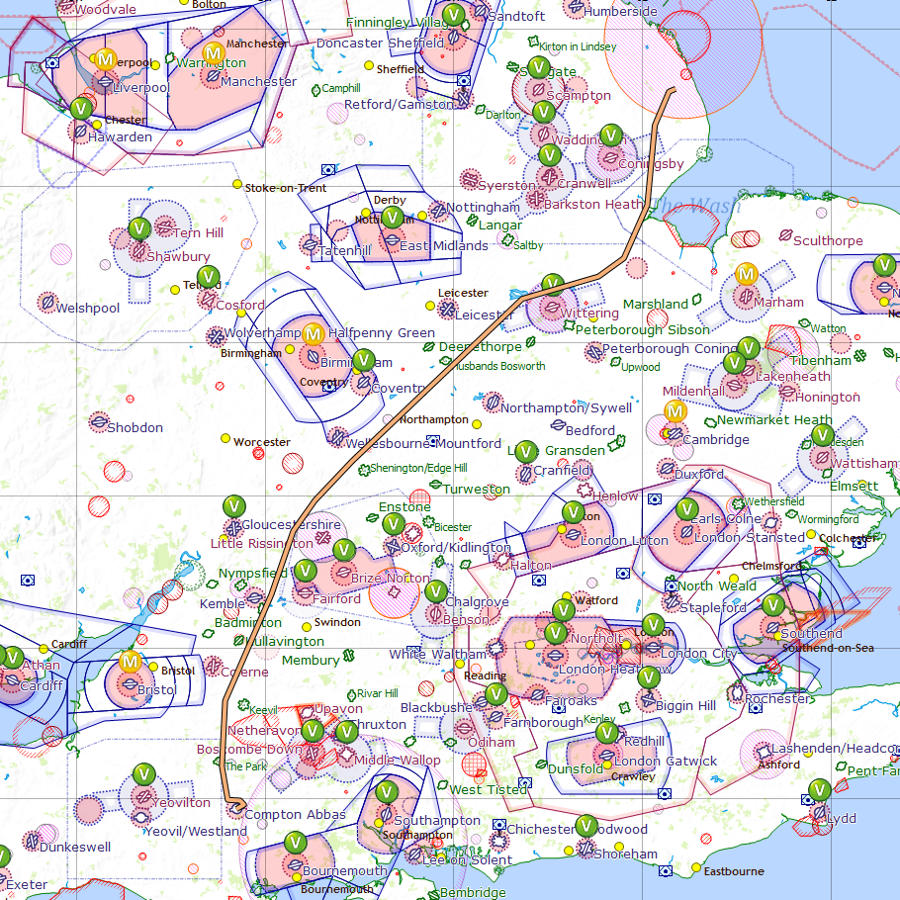 Compton Abbas had the busiest circuit we have ever encountered, with multiple aircraft arriving and departing every 30 seconds or so. Aircraft on final were followed by another on base and one or two more downwind.
Compton Abbas Airfield
It was a very busy day, including many visitors who arrived by road.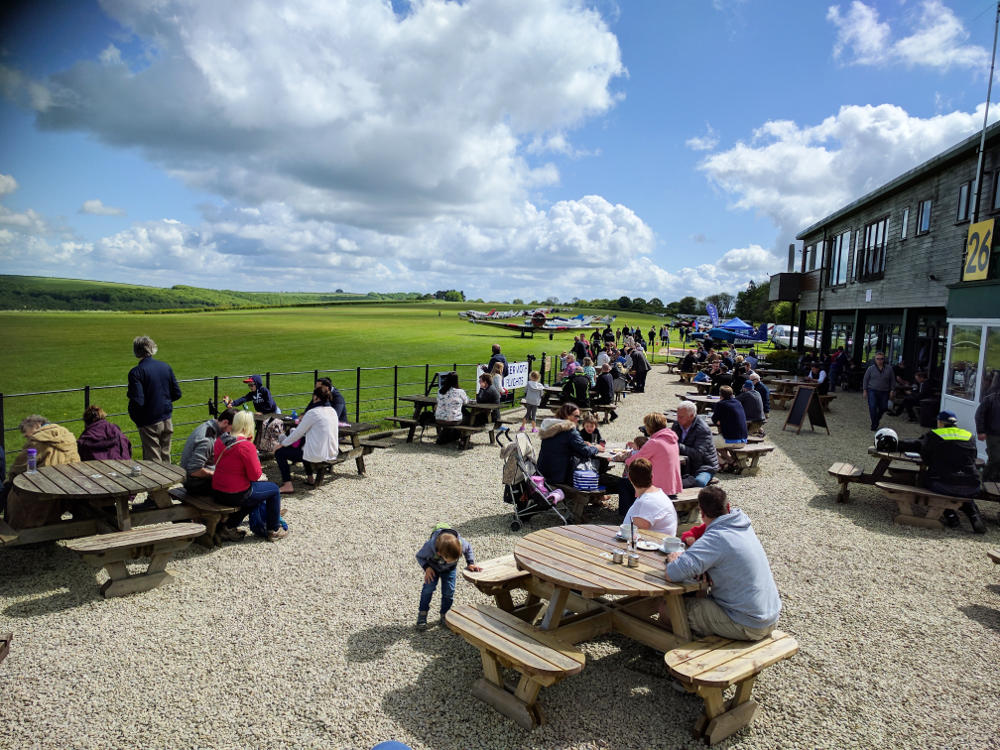 G-LTFB on the grass parking.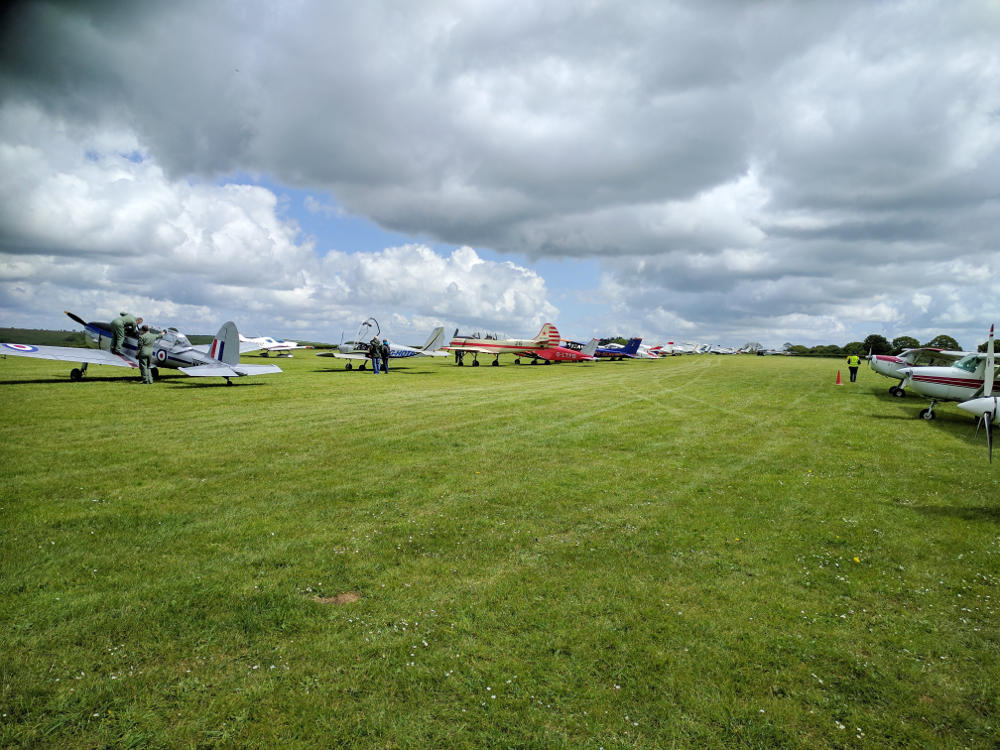 Pooleys had a tent offering a selection of products, and Garmin and Bose were also demonstrating their hi-tech gear.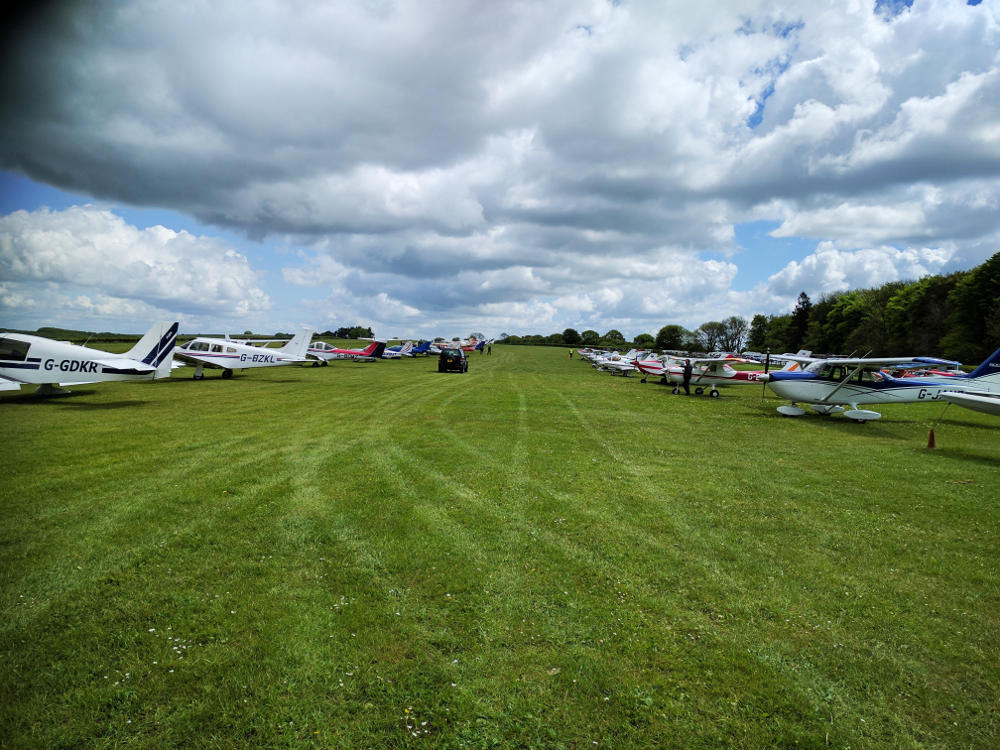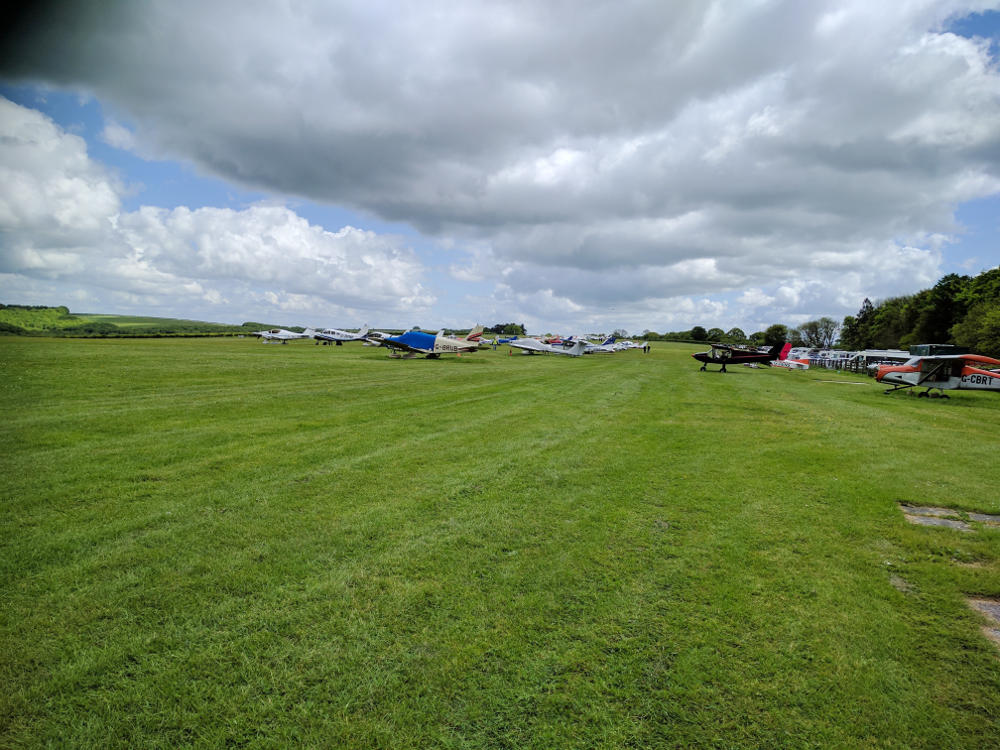 Pooleys were offering various prizes, one of which was for the 'farthest flown'. We felt we had a good chance of bagging this prize only to discover another aircraft from Strubby was present!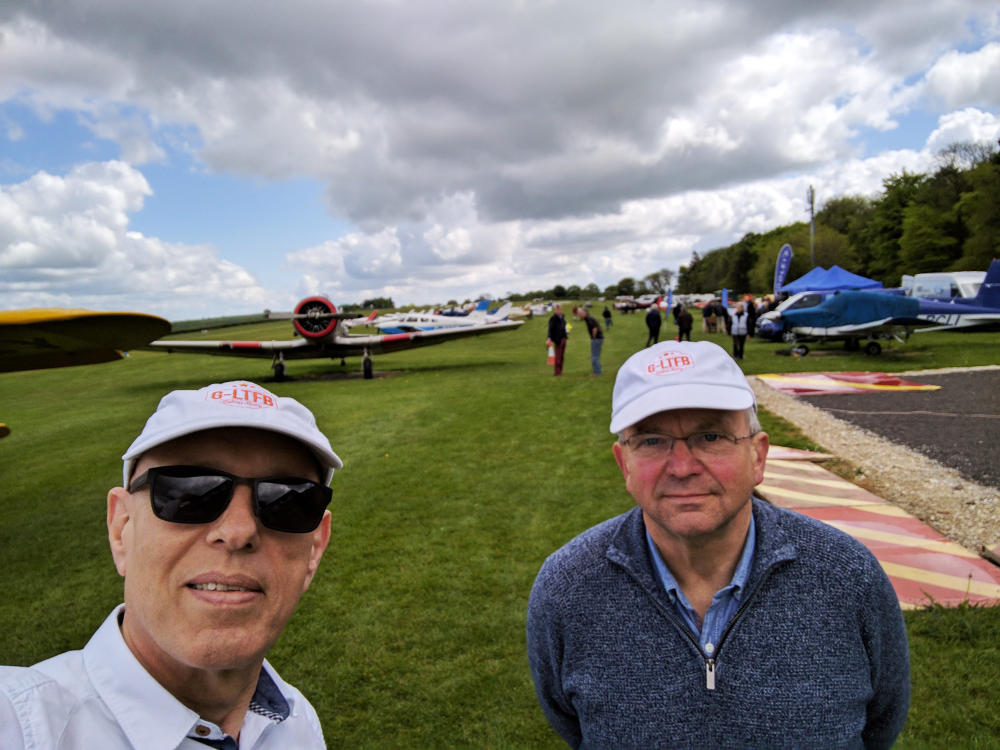 Channel 4 were onsite filming Henry in Piper Cub G-BDEY for an upcoming documentary of flight around the UK.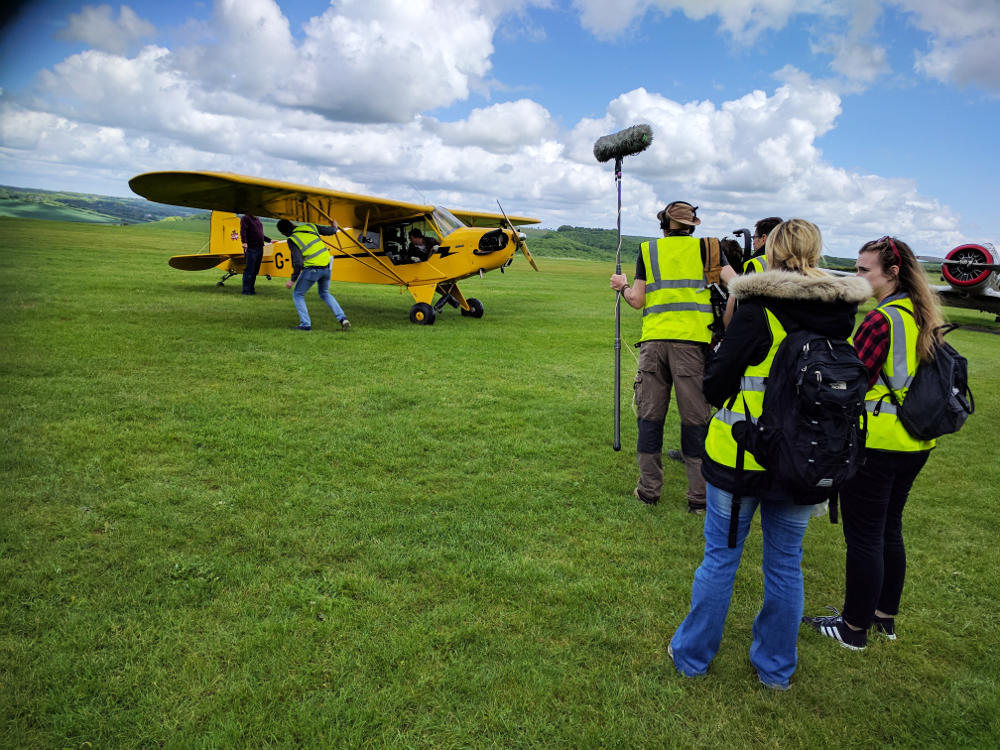 Wycombe Air Park
We'd planned to head straight home, but with Wycombe Air Park being in the general direction we were headed, we decided to drop by. We'll be back here on June 1 for the AeroExpo, so wanted to familiarise ourselves with the airfield.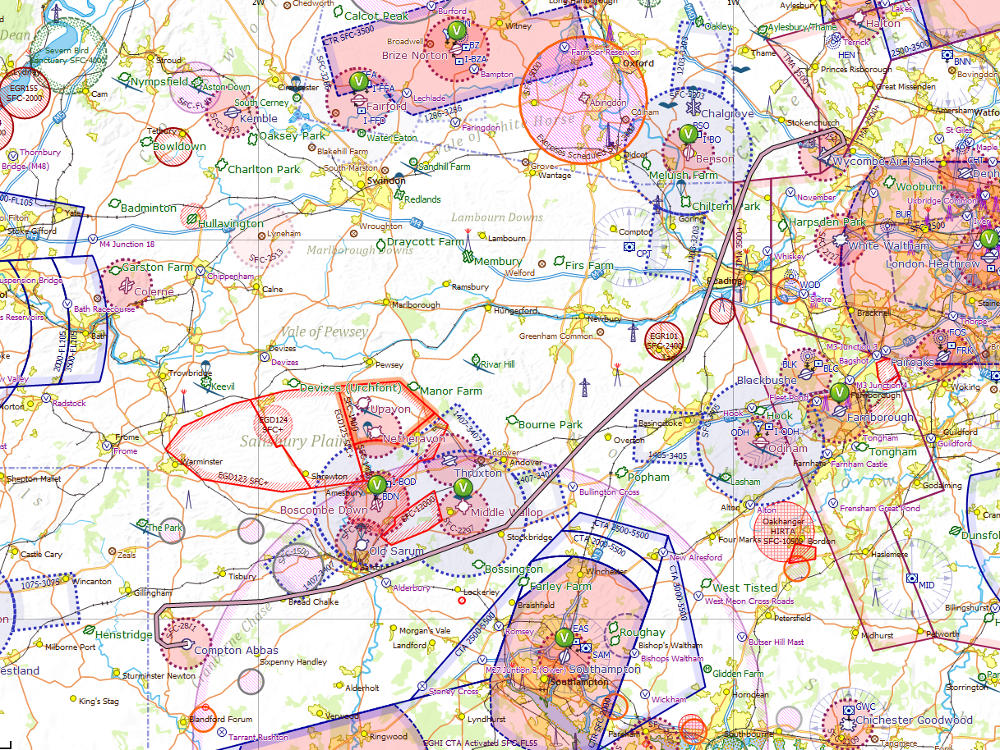 Wycombe was also very busy with fixed wing traffic, helicopters and gliders being tug-towed.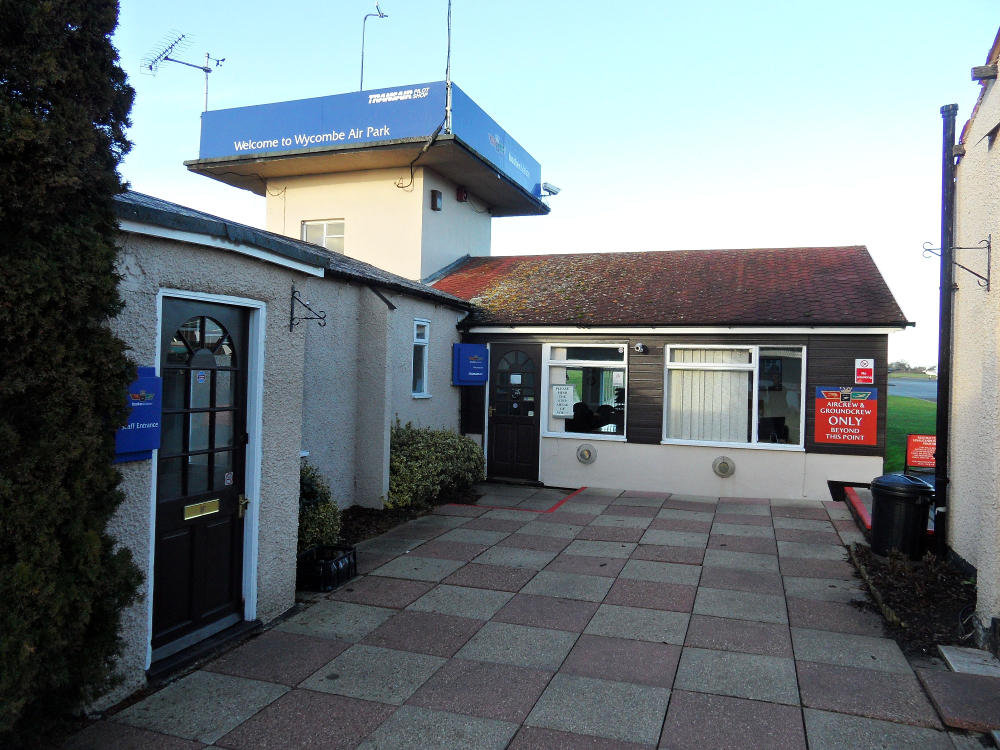 Return leg to Strubby
The weather had improved throughout the day and we were able to reach 3 to 4,000 feet all the way back.