We visited Duxford today and were delighted to find that the very reasonable landing fee includes 2 hours entry to the Imperial War Museum display aircraft.
Duxford Control Tower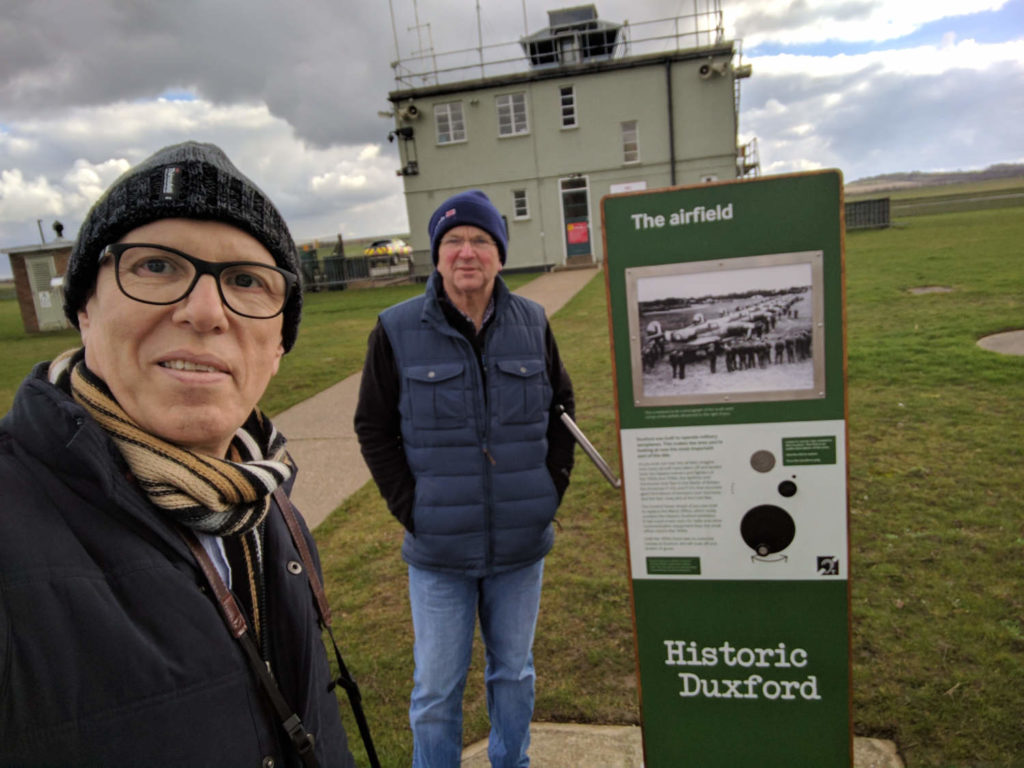 Outbound flight log
From Strubby runway 26 we headed south. There wasn't much wind en route and we made good time, but the cloud was low at 1,400 feet.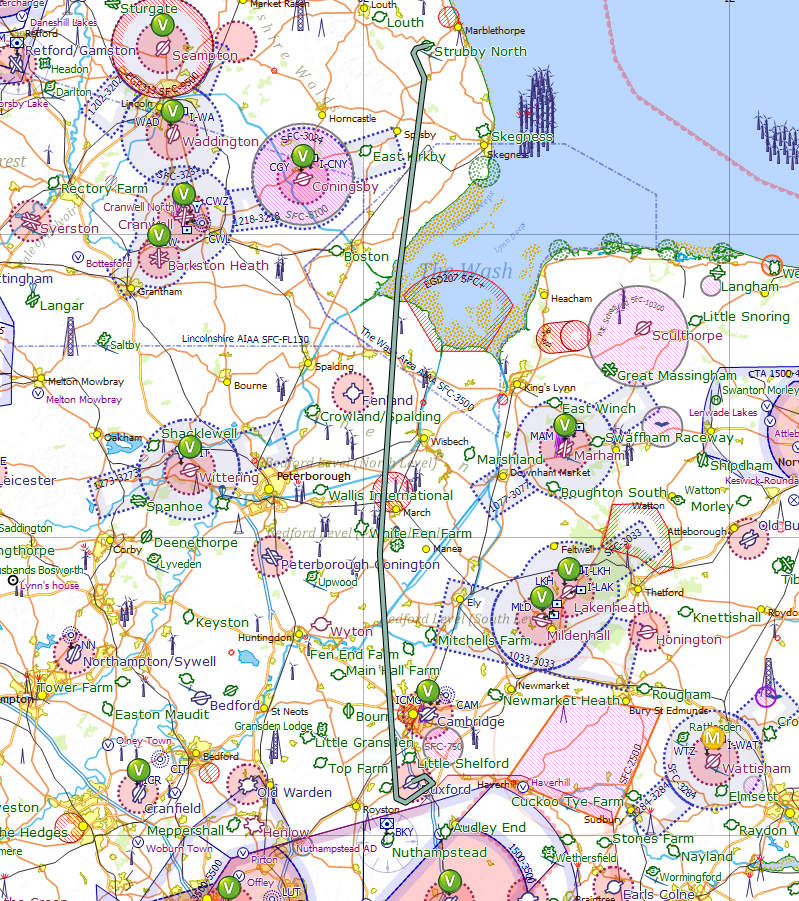 G-LTFB on the eastern apron
Return flight log
Departing Duxford runway 24 we headed north into a headwind. We managed to get up to 2,000 feet but dodged rain showers all the way home, before a crosswind landing back on to Strubby 26.