The weather didn't deter us from a coast-to-coast trip today.
First leg of our trip
Setting off from Strubby we stopped off at Gamston to collect a passenger. Scampton was 'hot' and we were treated to a private air display by the Red Arrows.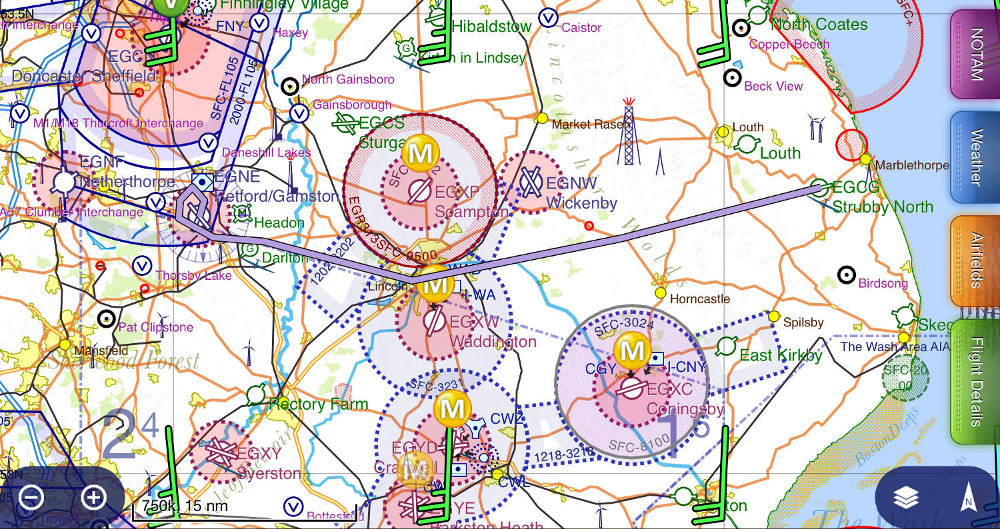 Second leg of the trip
Our journey continued west to Hawarden airport, home of Airbus in the UK, where they manufacture wings for all Airbus commercial aircraft at their Broughton Factory. Hawarden's 3,000 metre runway is where the Airbus 'Beluga' flies from twice daily delivering wings to assembly plants throughout Europe. With rain and fog arriving from the west we didn't hang around.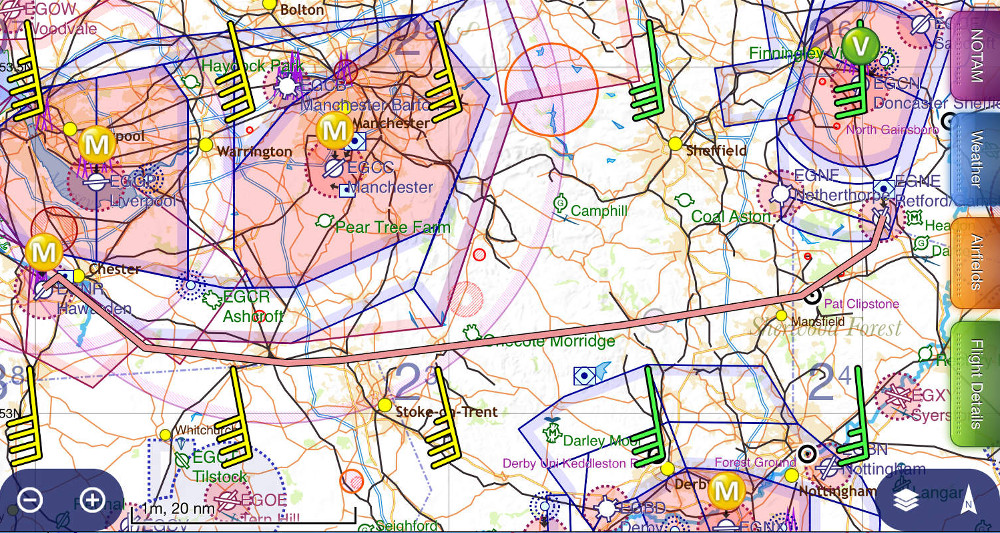 Wing view, but the battery didn't make it to Hawarden …
The return
Our return took us via Crewe, over the Peak District, past Stoke-on-Trent and Mansfield, back into Gamston to drop off our passenger. The Red Arrows were still in the air!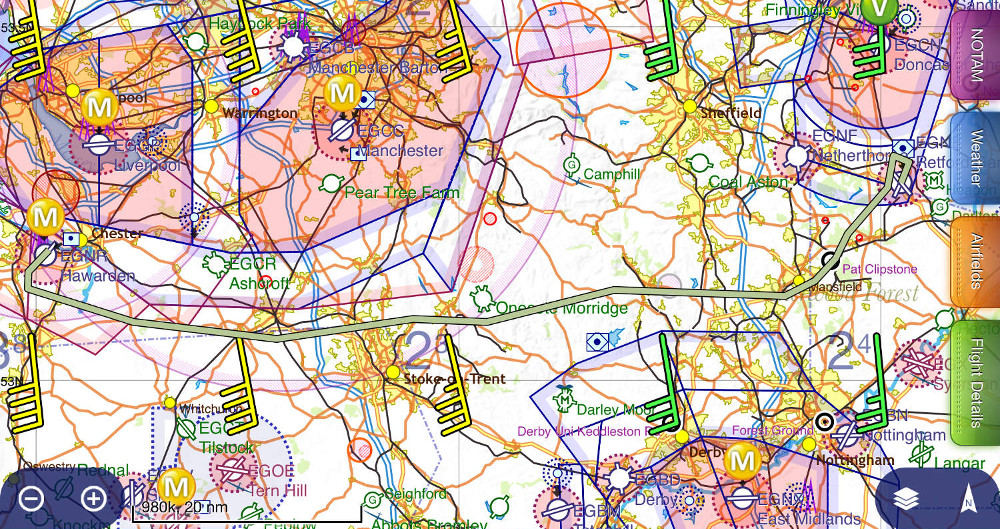 Kev with our passenger, Pat, on the apron at Gamston Retford Airfield.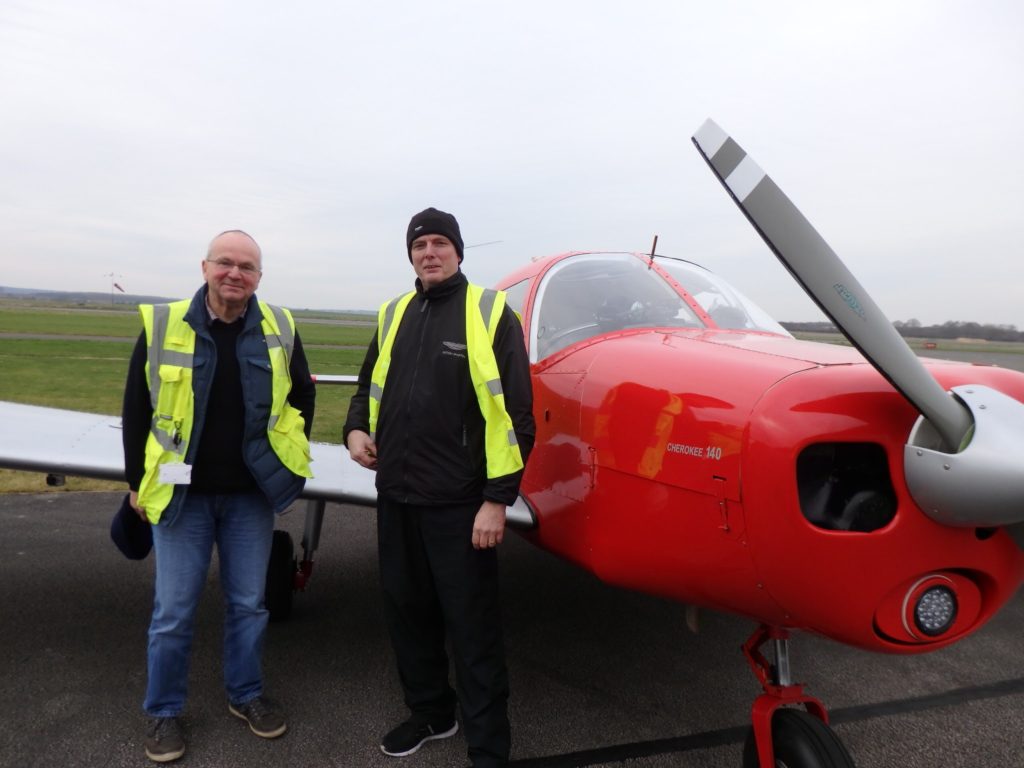 Then onwards to Humberside to refuel. Familiar ground.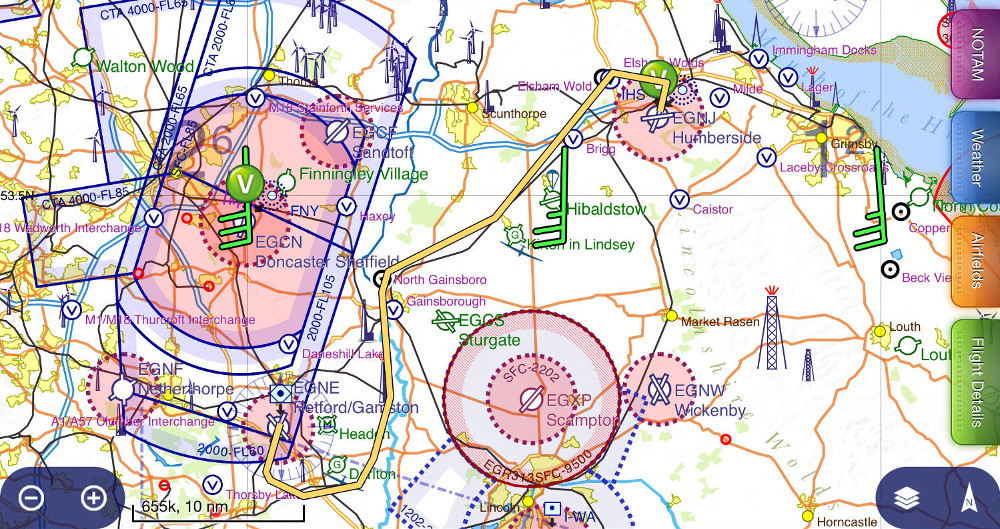 Kev admires the refueller's skill and wishes it were summer.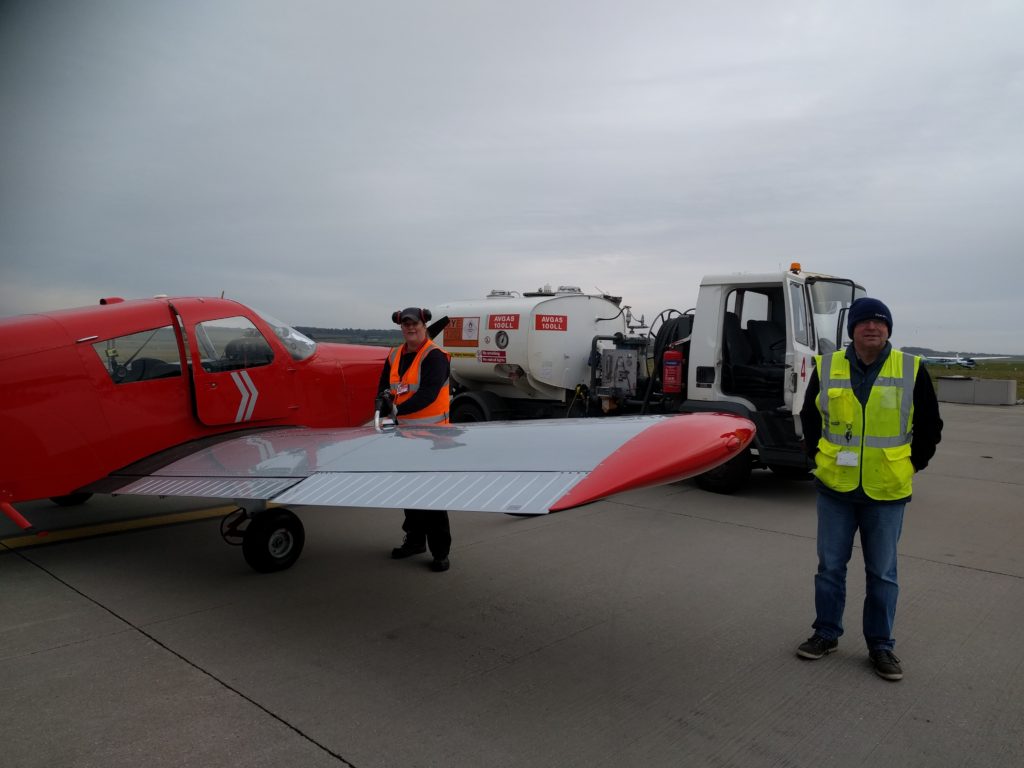 Before heading home to Strubby just before sunset with the fog settling in. Got back just in time.