A windy day but sunny spells and cloud above 2,500 feet all over the midlands, so ideal for a trip southwest.
Strubby to Gamston
First leg was to Gamston to collect Kev. Landing on runway 03 for the first time.
Gamston to Wolverhampton Halfpenny Green
Kev took over for the outbound leg and faced a 20 knot headwind.
Downwind for runway 28.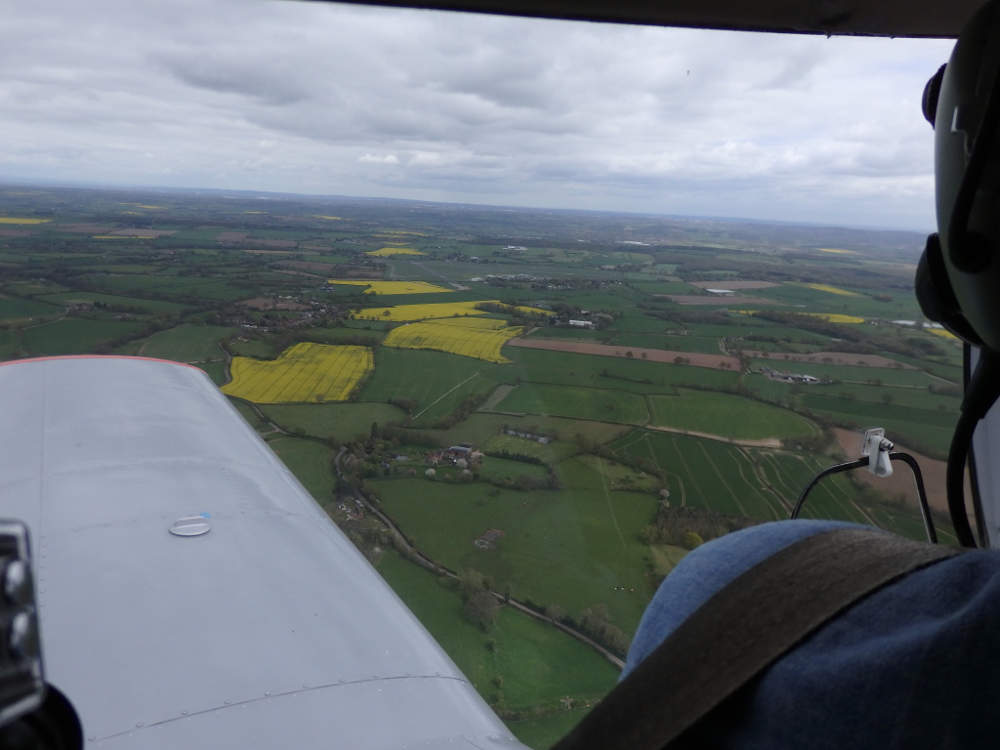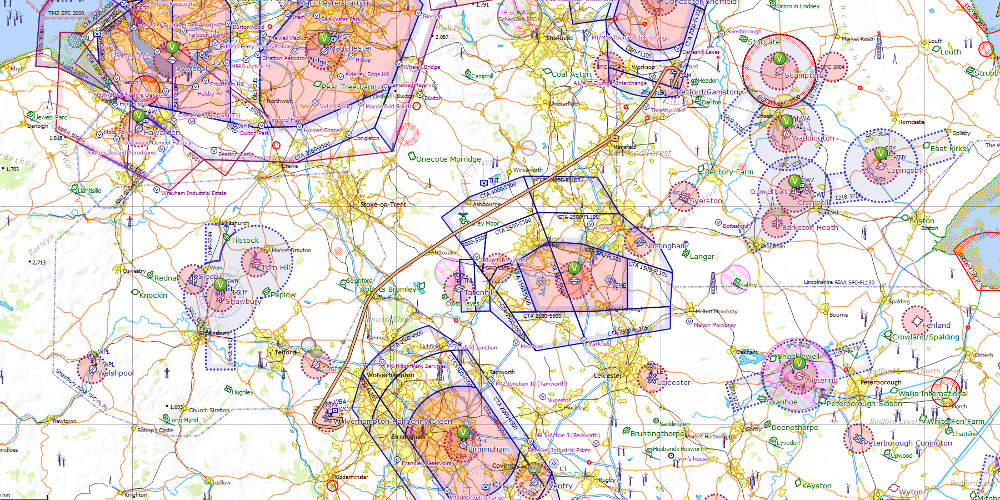 Wolverhampton Halfpenny Green Airport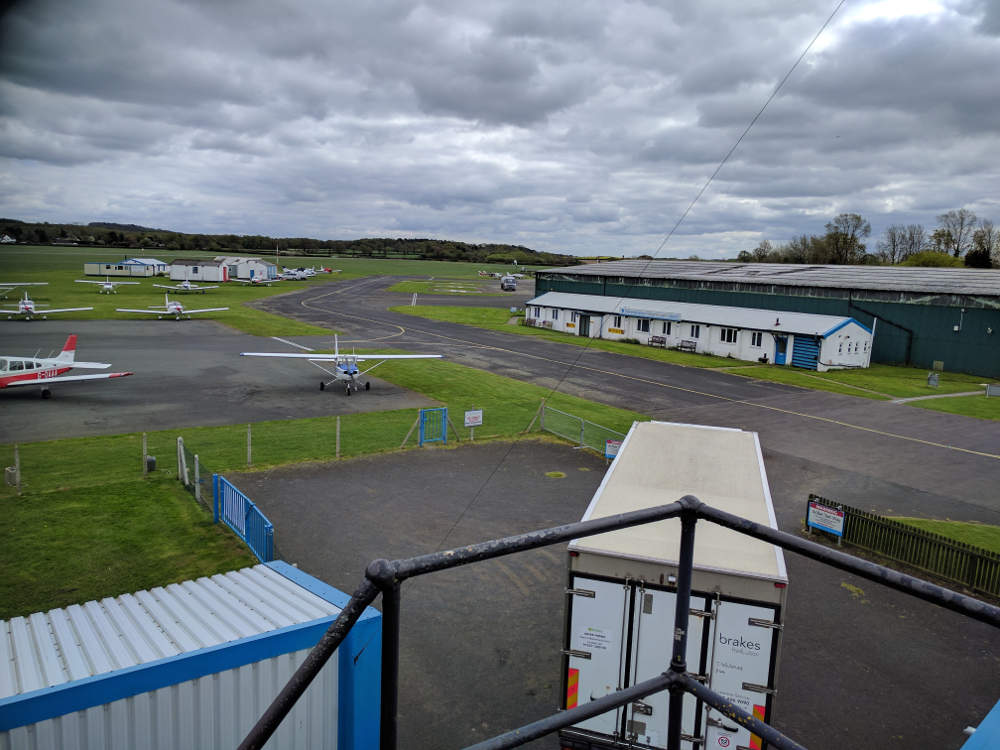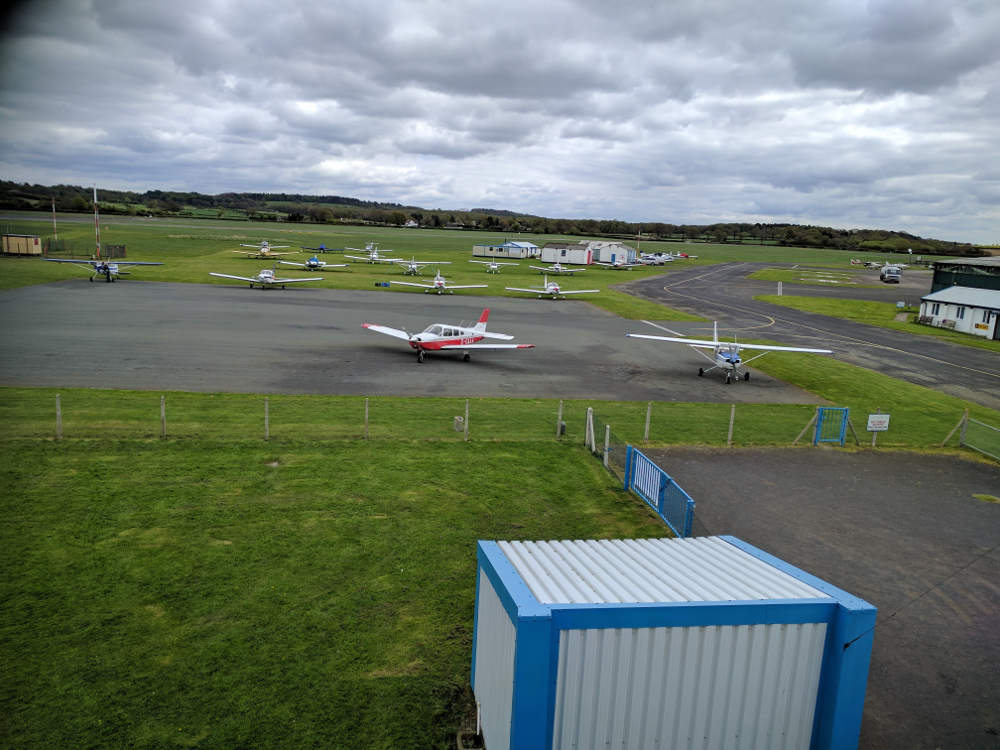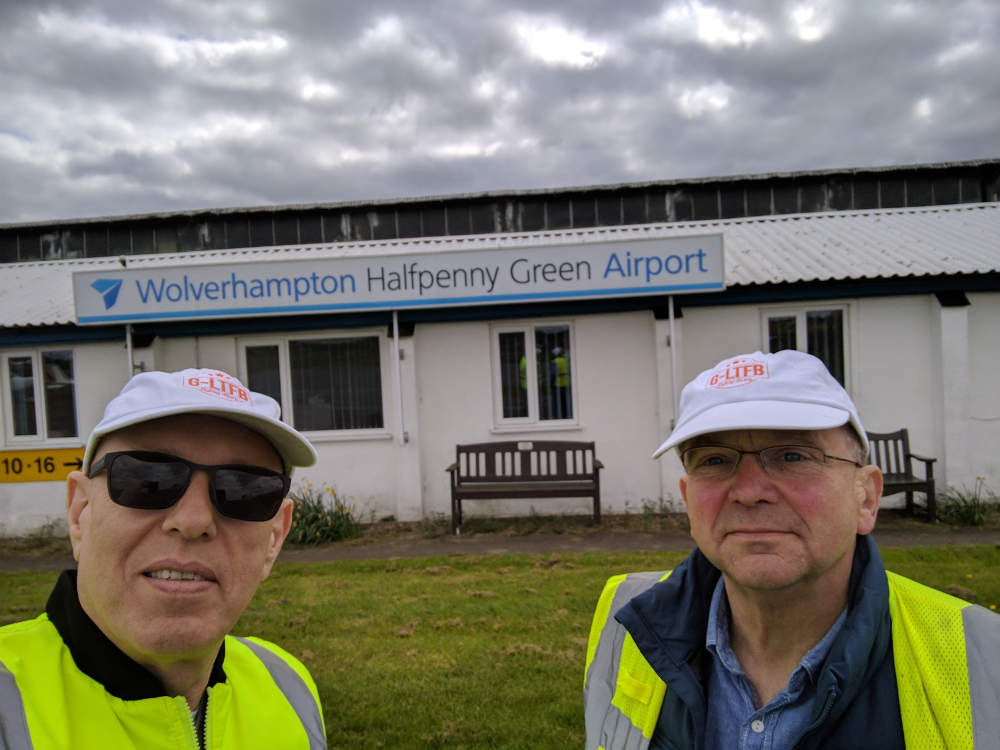 Halfpenny Green to Gamston
Ian took the return leg.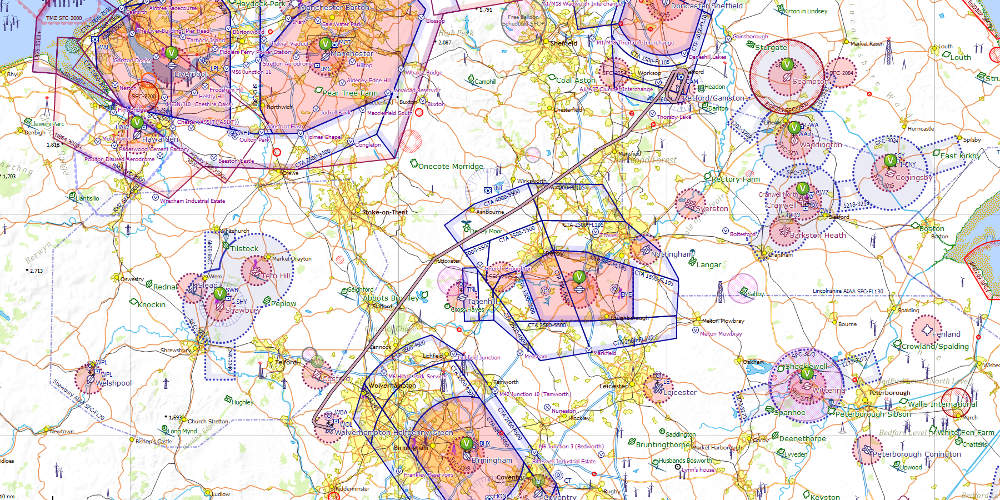 Gamston to Strubby
After dropping Kev off at Gamston, Ian headed for home alone.